I'm not sure how to describe the following picture – maybe it's best if I have my first poll on the blog.
Please look at the following picture and tell me, honestly, do you think these green beans have a slight case of freezer burn?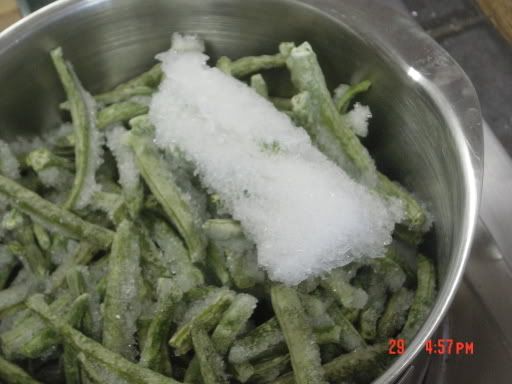 Or how about an even scarier question?  Can you believe we actually ate these???